Props and Extras
``Quirky, rustic or just plain outrageous``
We have a choice of traditional rustic timber for the vintage look, contemporary black or chic crisp white. The black and white ones have an opaque front so you can back light them with led lights.
Oak whiskey Barrels (Ideal for bar tables and plain old cool decoration)
Beer troughs made from new cattle troughs but filled up half-way so no need for a ton of ice.
Just pop your beers in for a great display.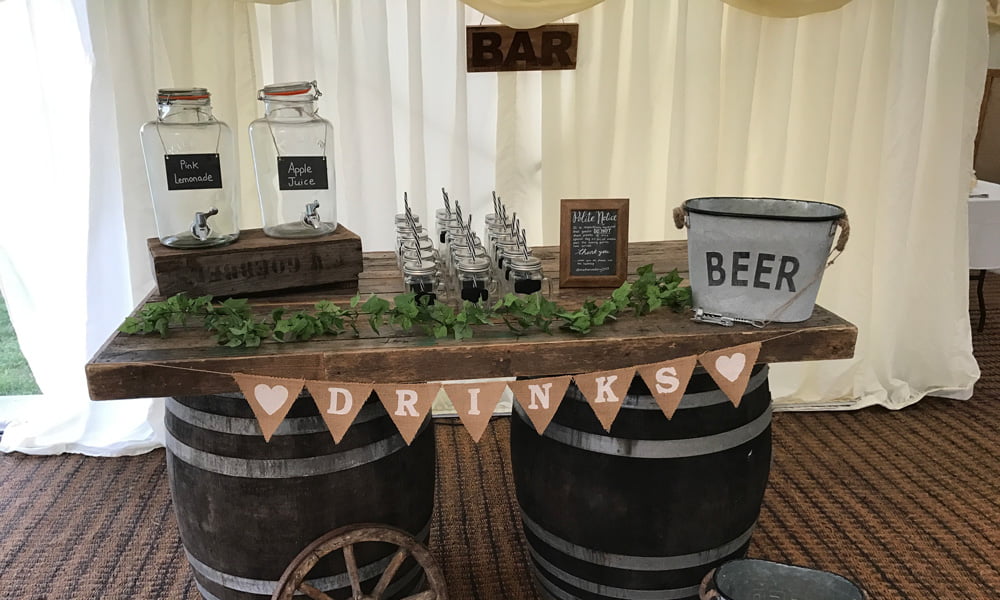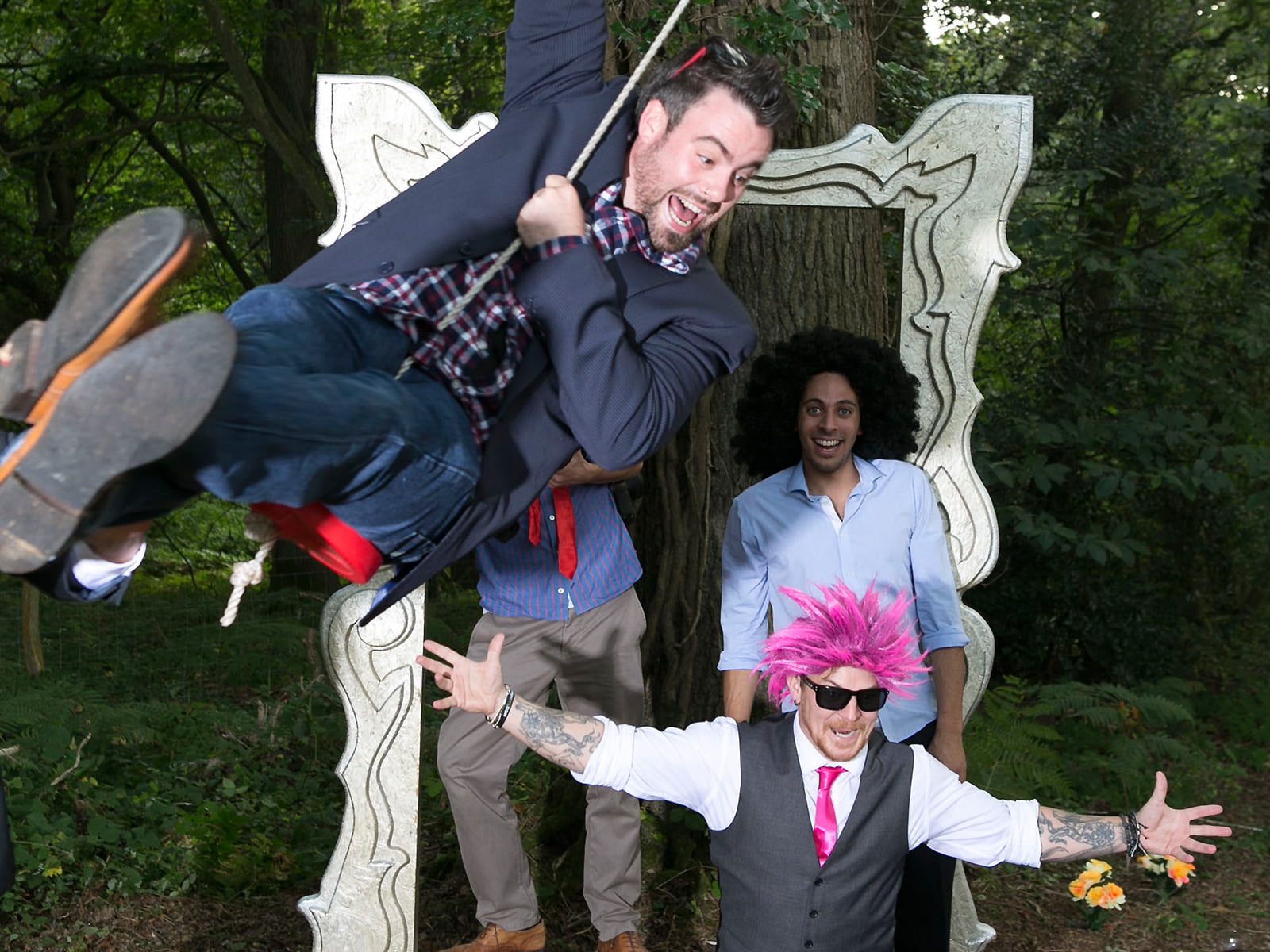 Bulls head Vodka/Jagermeister luge – Pour the booze into the funnel and watch the recipient get the hit through the nose – what could possibly go wrong!
Giant picture frame – add some crazy wigs and hats, a spot of alcohol and your set for some risqué snaps.
Bunting – Everyone loves a bit of bunting. It's the easiest way to style the beautiful but simple country look. We've got it in different colours and patterns and are on hand to pop it up for you.
Bales – We're a working farm so have access to lovely crisp dry small bales of straw. It's best to position these on the day of the wedding to keep them lovely and dry.
Fairy lights
We have 2 types and both are stunning draped across the ceiling of the marquee.
Ivy covered for the natural look or just plain simple white.
Moroccan lanterns and lights.
These are perfect to set the cool night time chillout style. There's loads of sizes to choose from.