The Venue
''It blew our little wedding minds''
The magical combination of spring fed lake, ancient woodland and meadows are the perfect ingredients for a dream wedding.
At Frickley Lake, we're not just about weddings!
Check out The Happy Startup School. Frickley Lake is home to their award winning Summercamp. An annual get together of like minded environmentally conscious business people.

"One of the top 10 business events in Europe"
The perfect spot for a special birthday party – A cluster of bell tents, a giant firepit and an unforgettable experience!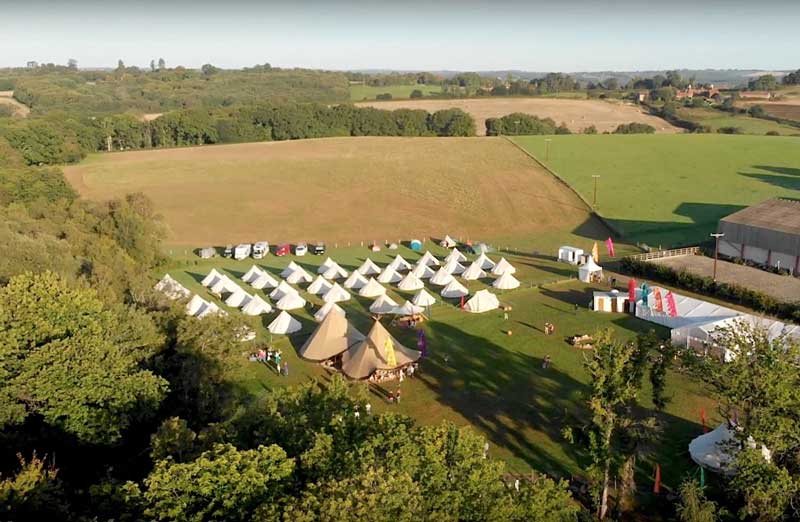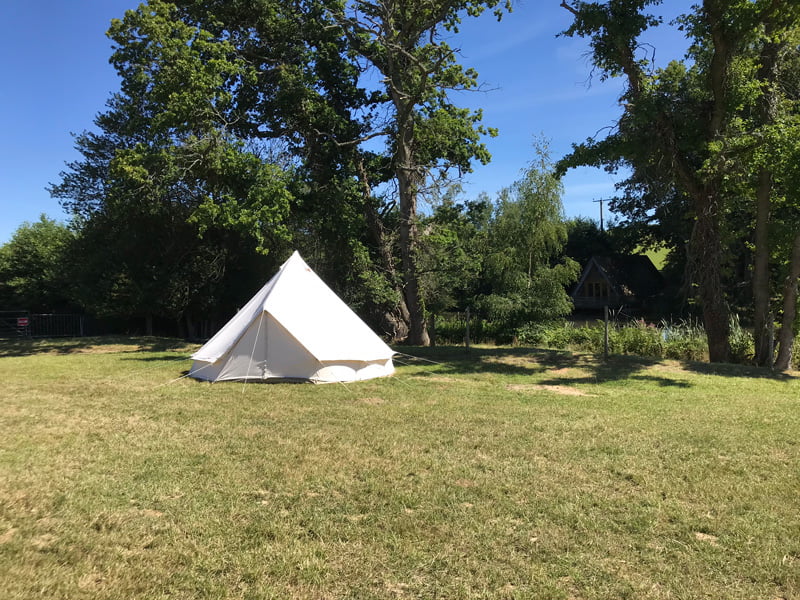 We're also open Spring to Autumn for camping and glamping.
Choose from space only for the seasoned camper, empty bell tent and just provide bedding option or immerse yourself into the full glamping experience with a fully loaded bell with mattresses, snuggly duvets and pillows.
There's loads to do on site with wild swimming or kayaking in our spring fed lake.
Just add marshmallows for a fun time round our giant fire pit in the woods.
Facilities include shepherds hut loo's, baby change room and piping hot gas showers.
Drop us a line for an up to date price list.
Frickley Lake just blew everything else out of the water. There was something very whimsical even about the drive there, and Dave (the farmer who runs Frickley Lake), was so warm and welcoming the moment we arrived. The immediate vibes were good, but everything that came after blew our little wedding minds!
Thanks to the Meridian team for making our day so special!
Massive thank you to Dave, Dan and all the guys and gals at Meridian Marquees your chilled out approach just worked for us when planning our wedding. You guys don't half work hard and nothing is ever too much much trouble a total pleasure to have you guys as part of our day. Such a beautiful farm. Thank You!
Thanks for the awesome day!
Perfect venue, wonderful people, HUGE thanks for everything! XX